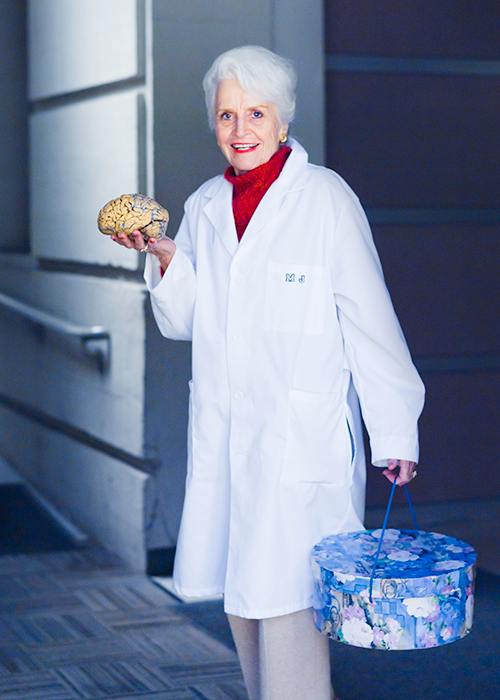 Diamond with her signature hatbox, in which she carried a preserved human brain.​ Photo: Elena Zhukova
By Kirsten Mickelwait
There's no biology student at UC Berkeley who hasn't heard the name Marian Diamond — the late, legendary professor of integrative biology. One of Cal's first female faculty members and considered to be one of the founders of modern neuroscience, Diamond discovered that the human brain is changed through experience and can be developed with enrichment. She became famous for showing that Einstein's brain had more supportive glial cells than average.
The anatomy lab in the Valley Life Sciences building is where many biology students get their first introduction to the wonders of the human mind and body. Now the lab is headed for an upgrade, and the new lab will be named in Diamond's honor. Used by about 330 students each year, the facility hasn't been renovated since it was first designed in 1990. The equipment and the room itself have seen 30 years of use, while the technology for scientific study has changed considerably.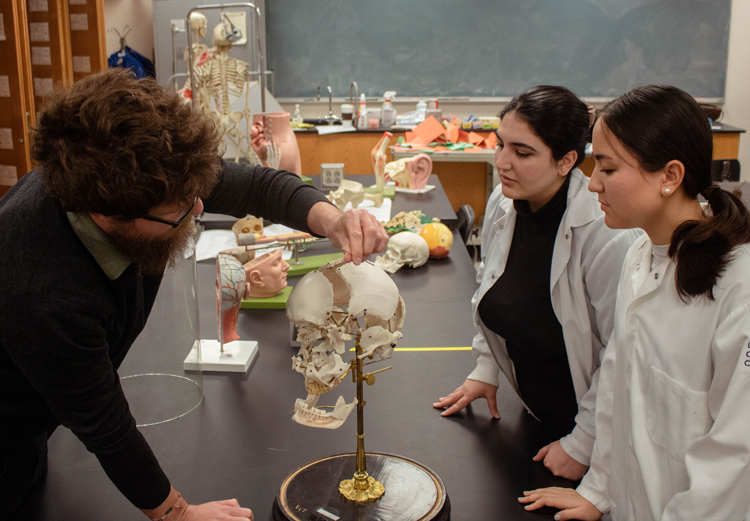 Learning pod in VLSB anatomy lab
In the lab, instructors and students work together in learning pods on wet specimens, cadavers, models, and histology slides. "It's a small-group learning environment where someone teaches you, you practice, and then teach someone else," says IB Instruction Manager Tami Mau. "We plan to integrate new technologies to visualize anatomy with the foundational pedagogy that Marian started, and fund graduate student instructors to deliver it."
Mau was one of the lucky ones to work directly with Diamond. "She was a pioneer, a woman in a department and research field full of men. She had to work doubly hard to convince people to listen to her," Mau remembers. "But she was also such a warm human being. She was always saying something uplifting, doing little acts of kindness, and helping students to make personal connections to anatomy."
The Department of Integrative Biology wants to honor Marian Diamond and support the next generation of pioneering young scientists by upgrading the lab and naming it in Diamond's honor. It seeks to raise about $350,000 to fund the lab renovation, and will host short talks and a film screening of the documentary, My Love Affair with the Brain: The Life and Science of Dr. Marian Diamond in Spring 2021. For more information about upcoming events, or to submit a favorite Dr. Diamond story, email DiamondAnatomy@berkeley.edu.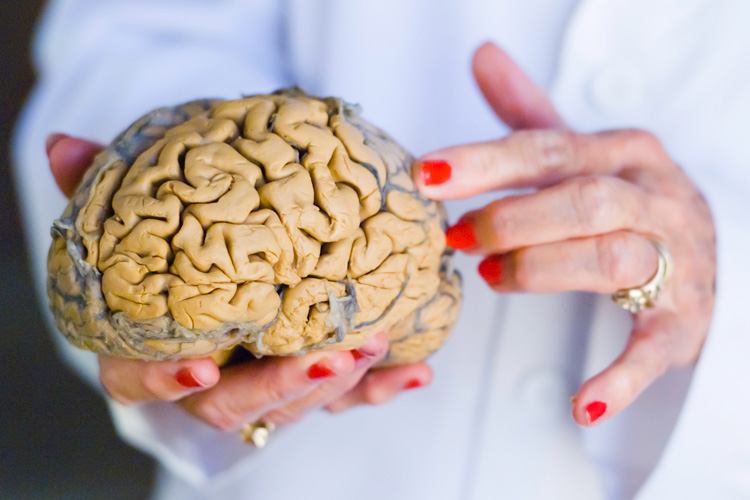 Diamond discovered that the human brain is changed through experience and can be developed with enrichment​. Photo: Elena Zhukova