•José Miguel Andrade Lopez (BA 2013) moved to Ann Arbor, MI to complete his MS studying the evolution of toxin resistance in Drosophila and is now finishing his PhD at Stanford studying the evolution of nervous systems.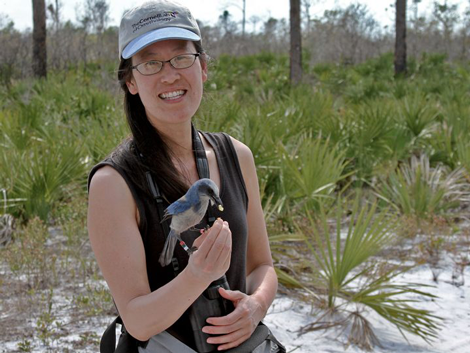 Miyoko Chu earned her PhD in 1999 studying the behavioral ecology of Phainopeplas in the desert and riparian woodlands of California​.
•Miyoko Chu (PhD 1999) is the senior director of communications for the Cornell Lab of Ornithology. She works with teams to engage the public in learning about and protecting birds and biodiversity through digital storytelling, citizen science, and interactive experiences such as live- streaming Bird Cams and the Merlin Bird ID app.

•Raul Diaz (BA 2004) is currently an assistant professor at California State University, Los Angeles, where he studies reptile embryonic development and how their body plans have evolved.

•Charles Glass (PhD 1983) is the president of TEGA Therapeutics, a pharmaceuticals company focused on developing glycoscience- related technologies for the treatment of life-threatening diseases.
•Susan Luong (PhD 2016) recently completed a postdoc fellowship at UCSF, characterizing patterns of gene expression in mammalian oocytes during meiosis. She is now a scientist at Aligos Therapeutics, which aims to develop novel drug therapies for liver cancer and disease.

•Farnaz Malik (BA 2011) received her MPH in Epidemiology from the University of Michigan and is now a technical adviser within the Data for Health Initiative at Vital Strategies, where she provides technical assistance to governments on using health data for policy and decision-making.

•Omar Malik (BA 2010) is currently developing software for genetics diagnostics in a clinical setting. Previously, he helped the federal government and other organizations to evaluate the use of datasets for climate-change public policy.
•Erin Meyer (PhD 2012) is the director of conservation programs and partnerships at the Seattle Aquarium, where she oversees research, field conservation, and policy and advocacy programs; she also serves on the Aquarium Conservation Partnership Executive Committee, Salish Sea Institute Advisory Board, and The Wave Steering Committee.
•Ashleigh Nickerson (BA 2013) recently graduated from UC Hastings College of the Law in San Francisco and now works as an associate at Farella Braun + Martel LLP law firm in its IP litigation group.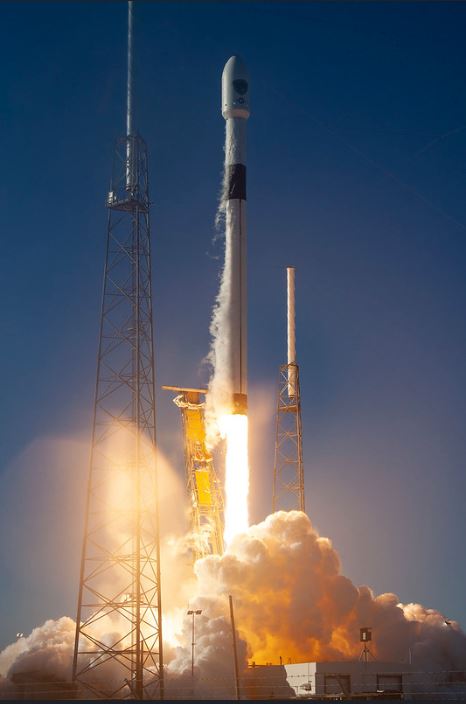 Dwight Springthorpe (PhD 2016, Full lab) was the responsible engineer for the Falcon 9 stage 1 avionics on the GPS III SV01 Mission at SpaceX.
•Nigel Noriega (PhD 2001) is the founder and director of Sustainable Innovation Initiatives, a non-profit organization enabling ecologically sustainable economies in tropical forest regions.

•Jenna Rais (BA 2005) earned a GIS certificate, graduated from the MS Environmental Management program at USF, and is now working as a scientist for the San Francisco Bay Regional Water Quality Control Board in Oakland.
•Devin Reese (PhD 1996) is an educational science writer and editor focusing on the natural sciences (https://writers.work/devinareese).
•Dwight Springthorpe (PhD 2016) is the lead avionics integration and test engineer at SpaceX, where he leads a team that designs, builds, and tests new satellites.

•Becky Williams (PhD 2008) is currently an associate professor of biology at Utah State University Uintah Basin. She studies the chemical ecology of tetrodotoxin in blue-ringed octopuses and rough-skinned newts, and has students studying wildlife ecology, specifically raptors and prairie dogs in the Uintah Basin of Northeastern Utah.

•Vincent Wong (BA 1995), after completing a MSc in International Health at Humboldt University and working for the World Health Organization, is now an adviser at the U.S. Agency for International Development on controlling the HIV epidemic.

•Jennifer Yang (BA 2010) is a medical and scientific communications writer at a medical affairs agency.