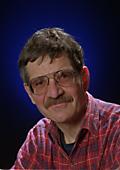 Research Description
I am broadly interested in (1) botanical bibliography, biography, and the history of botany, (2) the flora and vegetation of California and other mediterranean regions, and (3) the systematic anatomy and evolutionary morphology of the land plants (bryophytes and vascular plants). My research thus involves these areas: (1) botanical bibliography, biography, and history, especially of the period 1870-1945; (2) the flora and vegetation of California and adjacent areas, especially Baja California; (3) the flora and vegetation of New Caledonia; (4) conservation and threatened taxa, especially concerning gymnosperms; (5) systematic anatomy, including taxonomy, of anomalous taxa and sundry families such as Actinidiaceae, Burmanniaceae, Capparaceae, Labiatae, Pinaceae, Pyrolaceae, Scheuchzeriaceae, Triuridaceae, and especially Myrtaceae; (6) functional and comparative anatomy and morphology of wood, nectaries, flowers, fruits, and seeds, especially of their vascular systems.
Doctoral research sponsored has included: phylogenetics in Polypodiales (Pteridophyta), especially in Blechnaceae; succession and evolution of seedling morphology in lodgepole pine (Pinus contorta var. latifolia); floral ontogeny and the divergence of reproductive morphologies in Eucnide (Loasaceae); heteroblastic seedlings of green ash (Fraxinus pennsylvanica var. subintegerrima); systematics of Parnassia (Parnassiaceae)--generic overview and revision of North American taxa; longevity and development of needles of Pinus longaeva (bristlecone pine) and other conifers; the development and function of chasmogamy in Lamium amplexicaule (Labiatae).
Selected Publications
Schmid, R. 2002. Turn! Turn! Turn! Autumn color in California. Manzanita 6(3):1, 6-8.
Schmid, R. 2001. Agnes Arber, nŽe Robertson (1879-1960): Fragments of her life, including her place in biology and in women's studies. Ann. Bot. 88:1105-1128.
Schmid, R. 1999. Conifers of the Californian Floristic Province. Pp. 75-88 in A. Farjon & C. N. Page (comp.) and IUCN/SSC Conifer Specialist Group, Conifers: Status Survey and Conservation Action Plan. Gland, Switzerland: IUCN: The World Conservation Union.
Schmid, R. 1999. Bamboozled by botany, Beatrix bypasses bigoted biology, begins babying bountiful bunnies: OR Beatrix Potter [1866-1943] as a mycologist: The period before Peter Rabbit and friends. Taxon 48:438-443.
Schmid, R. 1997. Some desiderata to make floras and other types of works user (and reviewer) friendly. Taxon 46:179-194. [A comparative review of 24 floras.]
Schmid, R. 1992. Diversity of plants and fungi. Edina, Minnesota: Burgess International Group. xii, 253 pp.