Peer Advisors can help you with...
Scheduling and course recommendations
General info about the major
Course planning in preparation for declaration
Research opportunities
Information about pre-med or graduate school requirements
Meet with a peer advisor: Peer advisors will be back in Fall 2022!
Lily will be our department health worker for Spring 2022. Read their bio and find their contact info below.

Peer Advisor Bios:
Alyssa
Major(s)/Emphasis/Minor: Integrative Biology-Emphasis 1, English, Global Public Health minor
Research: Caldwell Lab, IB: Researching the behavior and development of marine invertebrates, primarily stomatopods (mantis shrimp) and Octopus chierchia (pygmy octopuses).
I'll also be writing an honors thesis through the English department this year, hopefully on how representations of infectious disease in American literature reflect the cultural dynamics of urban communities!
Post Graduate Plans: Teaching and hopefully veterinary school later on
Major Courses Taken: IB 104LF, IB 131, IB 131L, IB 148, IB 164, MCB 102, PH 142, PH 162A
Hi, my name is Alyssa! I'm a fourth year IB and English double major with a minor in Global Public Health, and I grew up in a small town tucked between Sacramento and Stockton. I chose IB because I love the flexibility it gives me to explore all of the broader themes of biology that I'm interested in. Even though my emphasis is Integrative Human Biology, I love learning about how these broader themes apply to all animals, and I hope to attend vet school after taking a gap year or two! Outside of academics, I love to read, teach kids about science, volunteer with animals, and march the tenor saxophone in Cal Band. Please feel free to come chat about choosing classes, surviving a busy schedule, pre-vet requirements, double majoring in the humanities, or just life in general. I look forward to meeting you!
---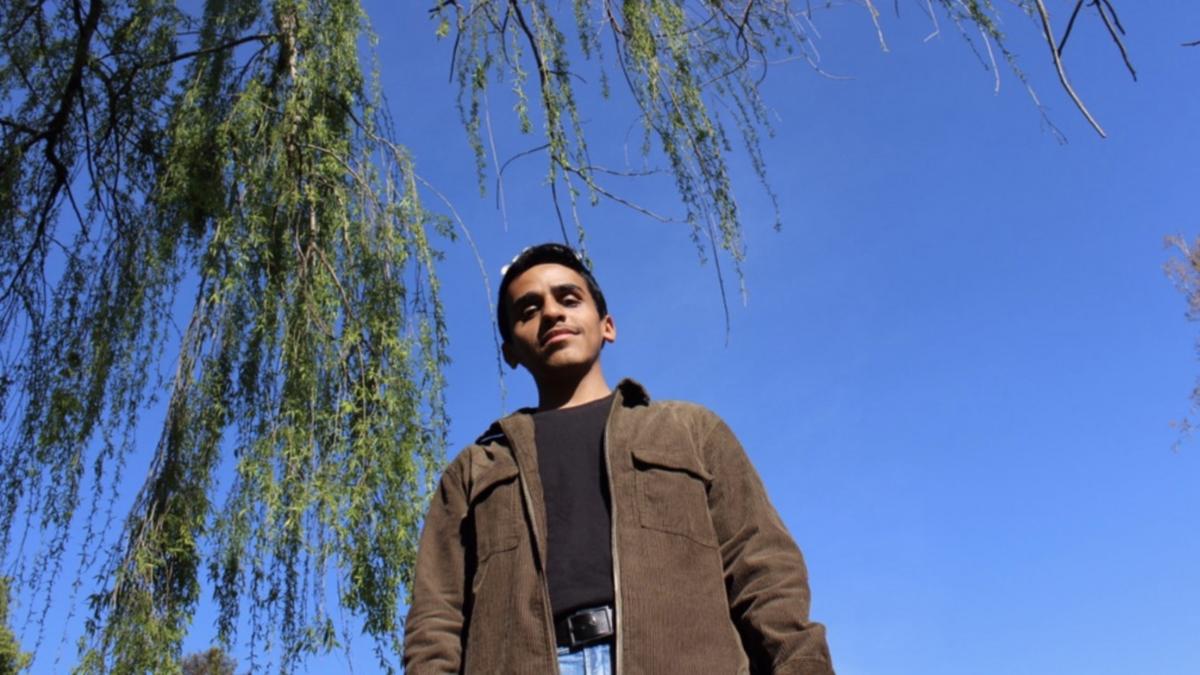 Khaled
Major(s)/Emphasis/Minor: Integrative Biology-Emphasis 1, Journalism minor
Research: Previously part of ULAB Health Sciences
Post Graduate Plans: Graduate School, research, and writing
Major Courses Taken: IB C105, IB 160
Hello! I'm Khaled, and I'm a third-year student majoring in IB and minoring in journalism. I'm from Tabuk, Saudi Arabia. My passions include biology, art, writing, and more. I chose to pursue IB because it allows me to explore and learn about biology through different fields. Don't hesitate to get in touch if you have any questions about Cal, navigating academics, or anything in between!
---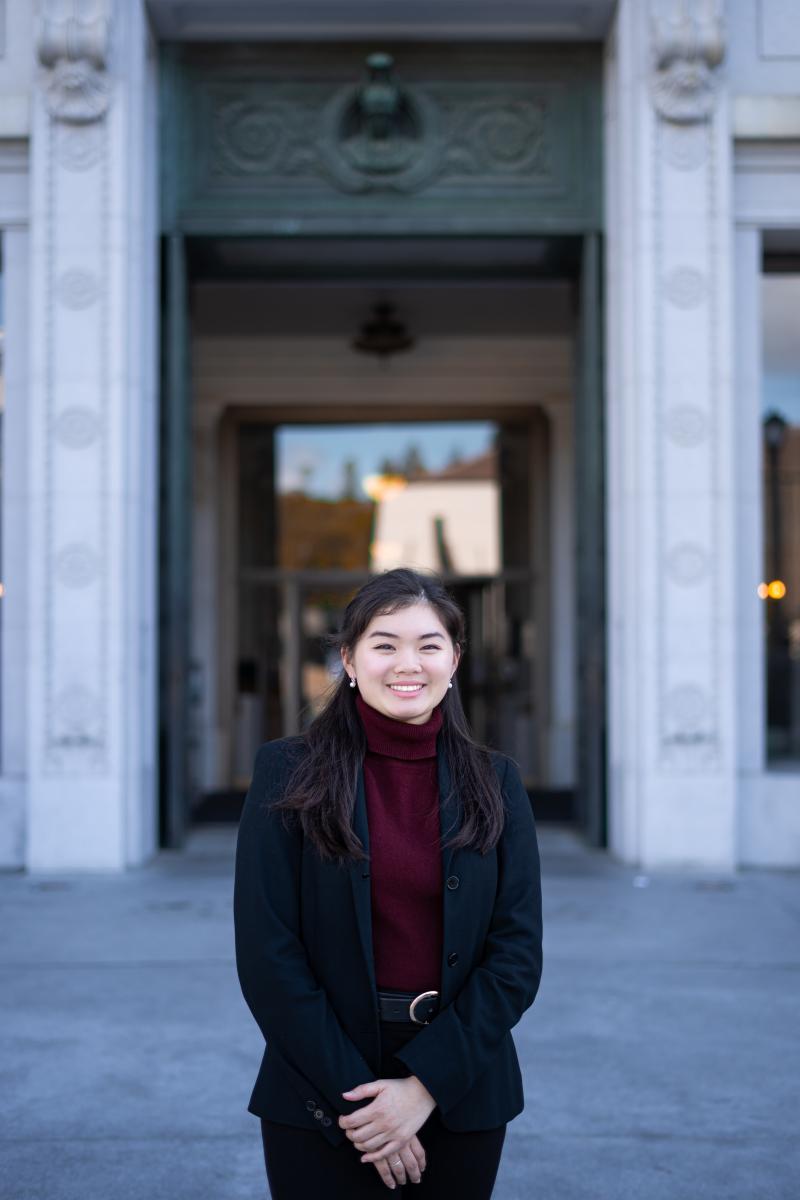 Elizabeth
Major(s)/Emphasis/Minor: Integrative Biology-Emphasis 2, Public Health
Research: Jen-Chywan "Wally" Wang's Lab (NST): focuses on how glucocorticoid signaling can affect metabolism and lead to insulin resistance and other disorders
Barton Lab (MCB): study the evolution of self/non-self discrimination strategies within the innate immune system.
Post Graduate Plans: Medical School
Major Courses Taken: IB 117, IB 117LF, IB 140, MCB 102, PH 142
Hi! My name is Elizabeth, and I am a third year double majoring in Integrative Biology and Public Health. I chose IB because of how holistic it is, how I can easily apply what I learn in class to the world around me, and how there were so many classes that I was interested in taking! I also chose public health so that I could understand how the environment and policies affect people's health. I was born and raised in the Bay Area. In my free time, I love hanging out with my friends and family, bonding with peers through dance, and exploring new places around Berkeley. Please feel free to stop by to talk about volunteering, pre-health fraternities, working in a clinic, or if you just want to chat! I'm excited to meet you!
---
Susannah
Major(s)/Emphasis/Minor: Integrative Biology-Emphasis 2
Research: Torn Lab (LBNL): Study the effects of climate change and other anthropogenic influences on vegetative land cover and the terrestrial carbon cycle.
Post Graduate Plans: Medical School
Major Courses Taken: IB 114, IB 116L, IB 132/L, IB C156, PH 142
Hi everyone! My name is Susannah, and I'm a fourth year majoring in Integrative Biology with a minor in Disability Studies. I chose the IB major because I'm interested in systems-based biology, and I really enjoy the wide range of courses from evolution to medical sciences that are offered in this major. Outside of academics, I love playing the piano and guitar, making Spotify playlists, taking care of my plants, perfecting my chai latte recipe, and journaling! Please feel free to come chat with me about being pre-med, pursuing a minor, shadowing, choosing classes, or absolutely anything else! I look forward to meeting you and hearing your questions, rants, and stories!
---
Lily (Health Worker)
Major: Integrative Biology-Emphasis 2, Public Health
Contact: lily<dot>zhong<at>berkeley<dot>edu
I'm a fourth year double majoring in Integrative Human Biology and Public Health.
From San Francisco, CA. I'm passionate about the intersection between science and the social determinants of health.
In my spare time, I enjoy surfing, hiking, and photography. My friends would also say I spend way too much time on Tiktok, and have a mildly concerning affinity for consuming fruit.
My job is to support you and serve as a resource for any health related concerns you might have semester: physical, mental, spiritual, or emotional. I'm the liaison between you and the abundance of resources University Health Services provides for students. Please don't hesitate to reach out for anything related to your personal health or even just to chat!
---
-->
IB Peer Advising Application
How can I become an IB Peer Advisor?
The application to be a peer advisor for the 2022-2023 school year is open. Please submit your application at https://bit.ly/IBMCBpeer22. Applications are due by 11:59pm (PT) on Sunday, April 24, 2022. You can also talk to staff advisors Zac or Octavio for more information on joining the program.
Information for 2022-2023 Applications
The application for 2022-2023 is open. We encourage interested students to schedule an appointment with one of our current peers to learn more about peer advising. You can also review our info session from 2021 on YouTube and review the slides with common questions from past peers (note some of the dates, deadlines, etc. from past materials may no longer be relevant). Mandatory weekly meetings will be Thursdays 10-11am during Fall 2022.
Application Timeline
| | |
| --- | --- |
| April 24, 2022 | Applications Due, by 11:59pm |
| May 2-13, 2022 | Interviews |
| May 20, 2022 | Notifications Sent |
| May 27, 2022 | Deadline to Accept, by 4pm |
| August 23, 2022 | All Day Training |
What we look for in an IB Peer Advisor:
Beyond a passion for the IB major and an interest in helping your fellow students, we look for people who are unique, both academically and as a person. Things that can help make an outstanding peer advisor include, but are not limited to: research experience, participation in the honors program, overcoming personal and/or academic adversity, tutoring, participation in clubs on campus, or the transfer student experience. Ultimately, what we want to see on your application is what makes you stand out as a student AND as a person!
Requirements at time of application:
Be declared in Integrative Biology at the time of application, or be eligible to declare by the following fall semester.
Have completed at least one semester at Cal.
Able to work at least three shifts (1 hour each) and attend one 1-hour meeting per week.
Willing to commit to working as a peer advisor for at least two semesters.
* Please note that peer advisor positions are unpaid. IB peer advisors earn academic credit for their work.