Onja Razafindratsima: Always a First
By Kirsten Mickelwait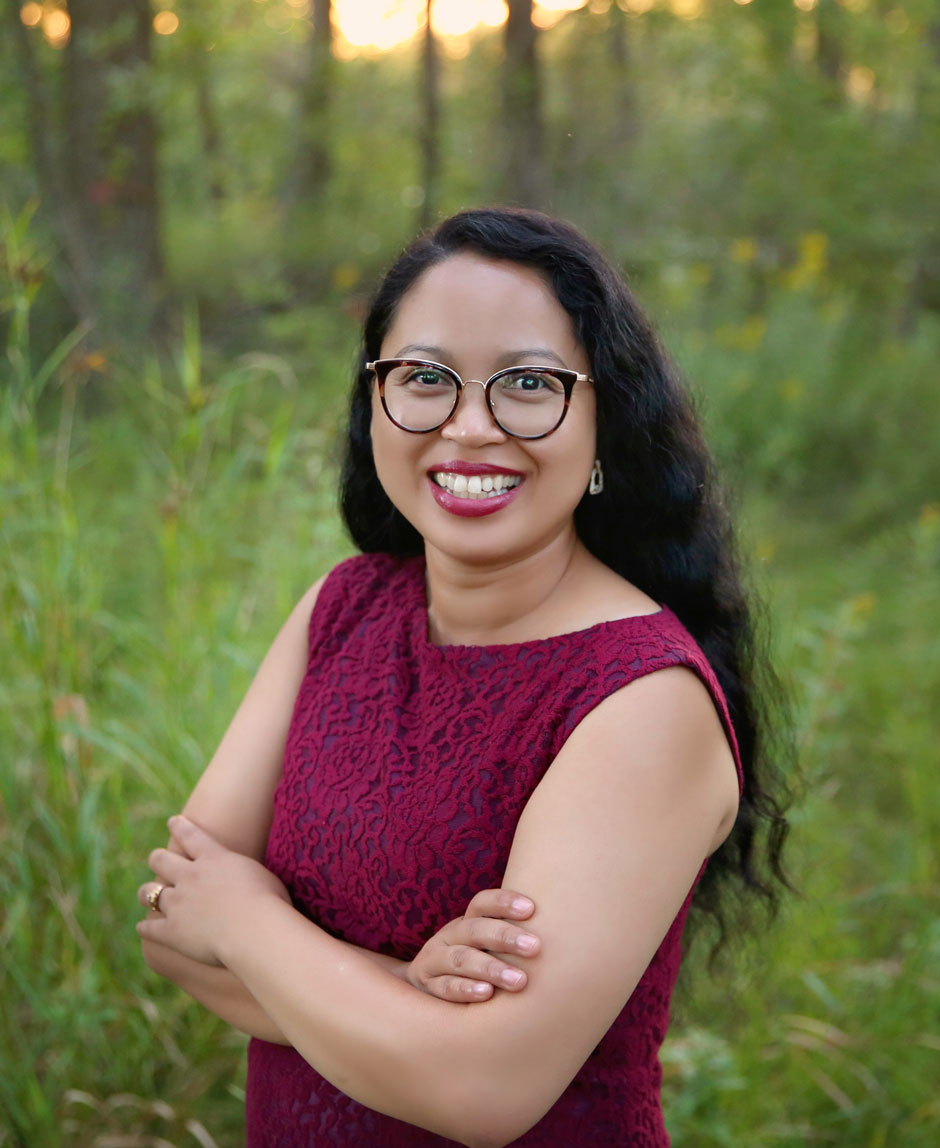 Incoming Assistant Professor Onja Razafindratsima
Ecologist Onja Razafindratsima broadly studies plant-frugivore interactions, community ecology, conservation biology, and primatology. Specifically, though, she's fascinated with lemurs—adorable primates that play a critical role in Madagascar's forest ecosystems. Certain fruits are vital to their survival and, by eating these fruits and passing their seeds, they help in the germination and survival of the plants throughout the island. The endangerment of lemurs therefore means the endangerment of the whole ecosystem.

Razafindratsima hopes to apply her ecological research to guide forest restoration and biodiversity conservation in Madagascar, which is currently threatened by habitat loss. "A primary factor driving habitat loss in Madagascar is deforestation," she explains. "One possible application of my research is to develop a strategy that attracts the lemurs into degraded lands and uses them in forest restoration."

Razafindratsima was raised in Antananarivo, the capital of Madagascar, and earned her first two degrees at the university there. She returns to the island every summer to continue her field research, and is also extremely active in mentoring and outreach programs for Malagasy graduate students. One such program is Ikala STEM, an organization that offers capacity-building activities and platforms that inspire young women to pursue careers in the STEM fields.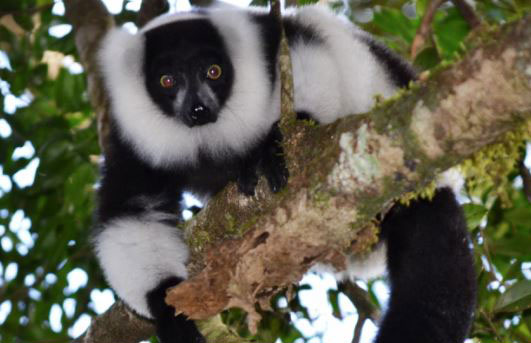 Razafindratsima studies lemurs in the rainforests of Madagascar.
She'll join the IB faculty as an assistant professor in January 2021—the very first Malagasy faculty member in the department's history. "I'm so excited to join Berkeley's creative and supportive environment, which will allow me to thrive as a scientist," she says. "I've always wanted to focus on tropical ecology, and look forward to a rich collaboration with the researchers working in similar fields there."

Razafindratsima also looks forward to "the chance to share my knowledge about the diversity of Madagascar—not just the biological diversity but also the culture. I've always been the 'first' Malagasy in many places, so wherever I go, I share something about my country. I'm also open to teaching the basics of the language to others going there for research!"
Annaliese Beery: Investigating the Social Brain
By Kirsten Mickelwait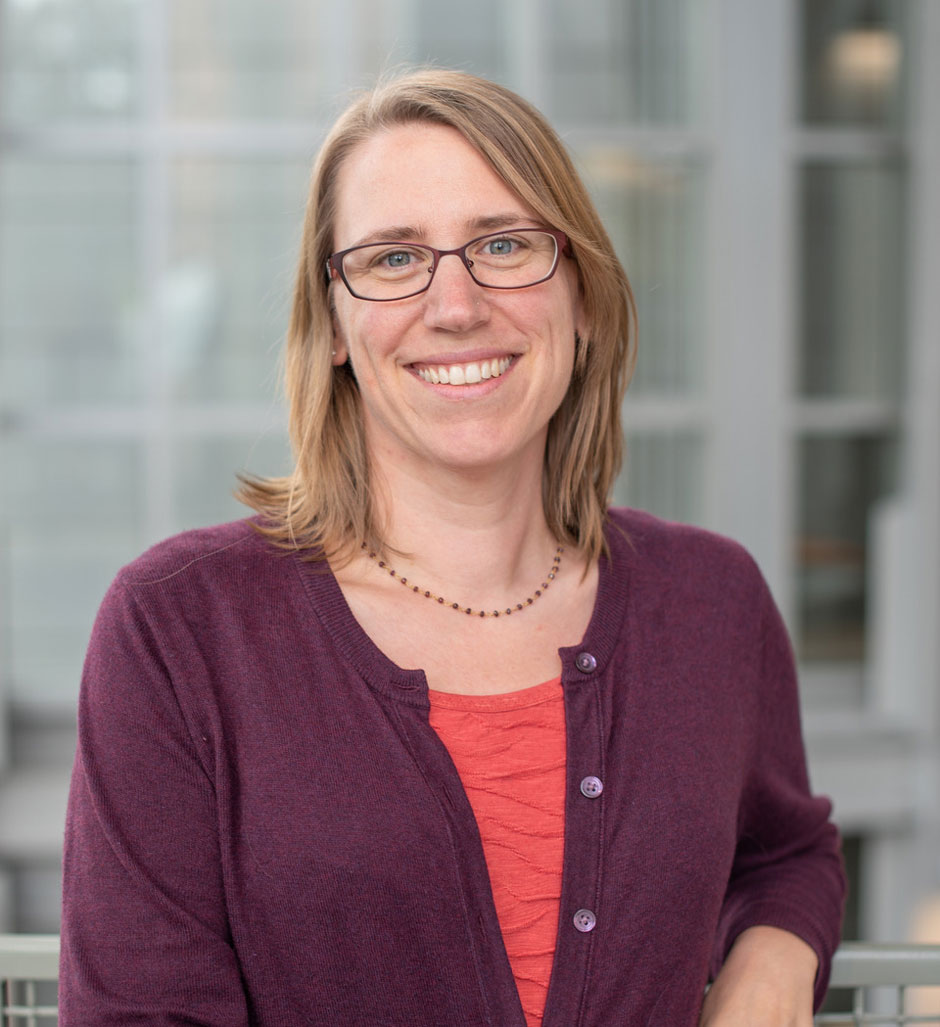 Incoming Assistant Professor Annaliese Beery
Many of us have struggled during the past nine months of COVID isolation; aside from simple boredom or loneliness, there are neurobiological mechanisms behind our malaise. Just ask neuroscientist Annaliese Beery, who joins the Department of Integrative Biology faculty as an assistant professor in July 2021. Both in the field and in the lab, Beery studies the neural basis of affiliation and life in social groups. She looks at variation both within and between species, with a focus on pathways that promote selective relationships in two species of voles.

"I'm really interested in the physiological mechanisms that underlie vast variation in social behavior, from animals that only come together to reproduce or fight, to animals that live in complex social groups," Beery says. "How much depends on social motivation, how much on tolerance, and how much on selectivity for familiar individuals?"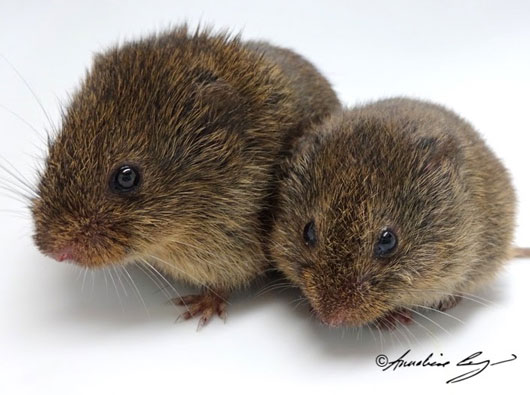 Beery studies the neurobiological pathways supporting sociality and affiliative social behavior in voles.
Beery grew up in Berkeley and returned to do her PhD work here with psychology and integrative biology professor Irving Zucker, followed by postdoctoral research at UCSF. She's spent the last ten years in Massachusetts, where she has been a faculty member at Smith College. "At Smith, the culture is really focused on undergraduate education and research," she says, "so it's been a fertile place for me to do my research in collaboration with a lot of really smart and enthusiastic undergrads."

Beery's excited to be returning to Berkeley, with its own vibrant culture of collaboration. "It's an incredible environment and I count myself very lucky to get to return," she says. "Academics are rarely fortunate enough to end up where they started, and that's probably even more true at Berkeley."