Fostering Development and Growth
By Kirsten Mickelwait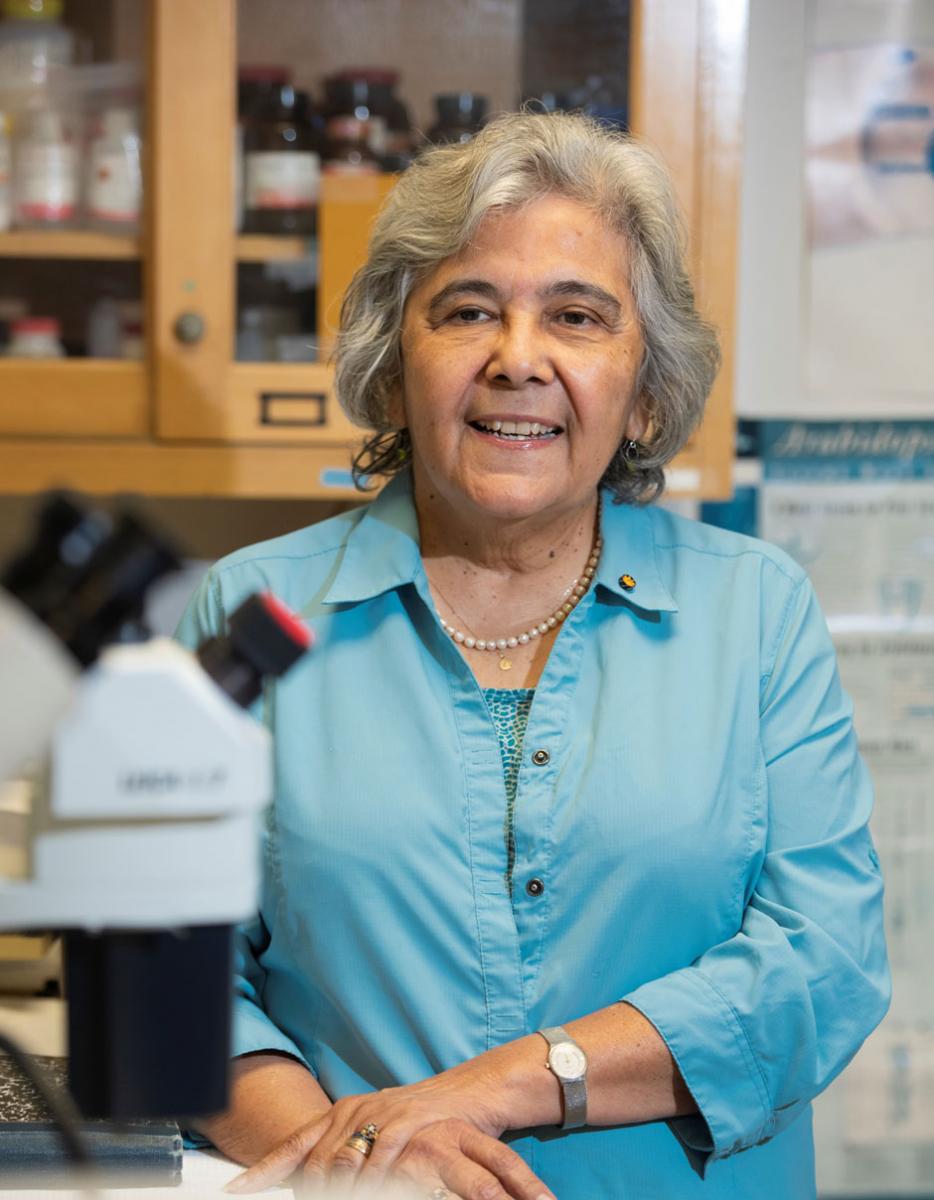 Alumna Maria Elena Zavala in her lab at CSU Northridge.
Maria Elena Zavala was the first Chicana to graduate from UC Berkeley's Botany Department—one of Integrative Biology's predecessor departments—and the first Chicana in the nation to graduate with a PhD in her field. "I didn't learn about [these achievements] until much later, and I'm glad I didn't," she says. "If people had told me that no one had done it before, I might have wondered why not and may have quit."

Now, 42 years later, Zavala is a respected plant biologist and, for 32 of those years, has been a member of the faculty at California State University (CSU) Northridge. As a researcher, she uses plants as model systems to investigate problems in development and growth. In particular, Zavala studies root systems—how to make them more robust and efficient at pulling nutrients out of the soil. She also investigates how to increase the nutritive value of plants, an area that's of particular use in developing countries where hunger is a problem. "I like understanding how plants work, and I love the potential applications of basic research," she says.

Attending Berkeley in the seventies "was an exciting time," she remembers. While most of the renowned protests of the sixties were over, there was still a lot of political activity. "There were lots of opportunities to meet people, exchange thoughts on science, and explore the richness of resources and the wealth of knowledge," she remembers. "But the institution itself was—and is—very conservative, less progressive than it pretends to be."

Zavala remembers that, "as a Chicana, I didn't see anyone in the sciences who looked like me. There were no female faculty of any race in the Botany Department; women occupied only research staff positions. There was a lot of sexism. You might walk into a faculty office or lab and see posters of women in suggestive poses." At Berkeley and throughout her academic career, she says, she had to work hard and "find my people." This taught her the importance of respecting the individual histories and cultures of all her students.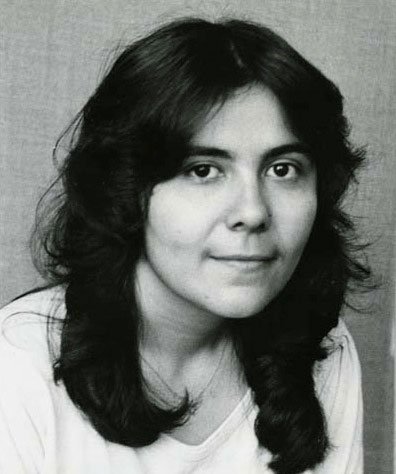 Zavala as a graduate student at Berkeley in the 1970s.
As a teacher and mentor, Zavala fosters the development and growth of STEM students—particularly those from underrepresented communities. "There's a wide range of students here, bright but usually poor," she says. "Many are the first generation of their families to attend college, so it's wonderful to see them achieve their goals. That's my bigger legacy: Those students will bring along others."

At CSU Northridge, Zavala is director of the Bridges to the Doctorate Program, MARC U*STAR, and RISE programs. She was also the first woman president of the Society for Advancement of Chicanos/Hispanics and Native Americans in Science (SACNAS)—a role in which she had to transform certain approaches. "I really believe in shared governance," she explains. "I invited the opinions of others, and often asked each person to say one positive thing when there was a contentious topic on the table. The female style of management is different. And the Harvard Business Review is right: Diverse groups are more creative."

It's been a long time coming, but Zavala is gratified to no longer be the only Chicana in her field. Yet there is still a long road ahead. "Without getting better at diversity, equity, and inclusion, our country will sink," she says. "The white population is decreasing, while other populations are increasing. Our country's most important resource is people. Let's think ahead and train those who will be our scientists, doctors, and entrepreneurs. As scientists we should be lifelong learners, and the only constant is change itself."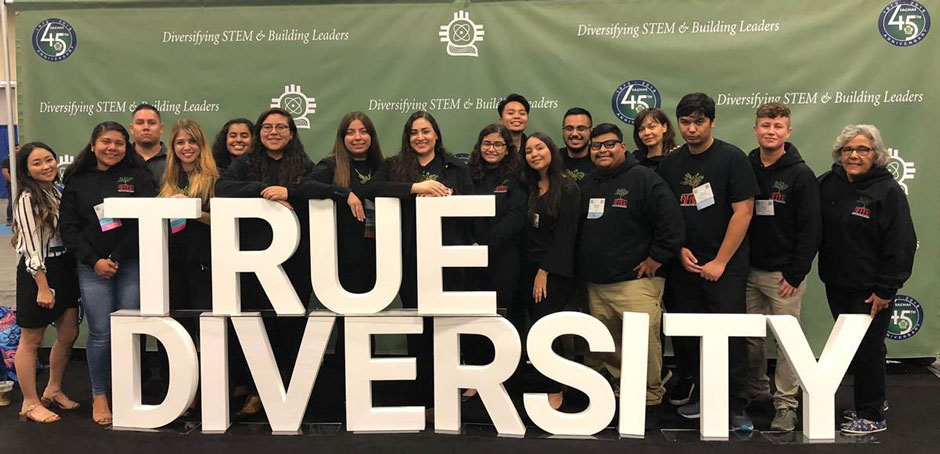 Zavala (right) at the 45th annual SACNAS conference.