Submitted by

mjalbe

on Mon, 10/02/2023 - 19:28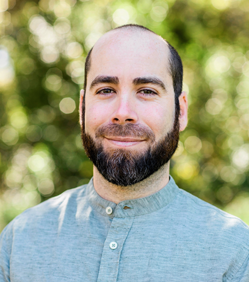 Carnegie's Moisés Expósito Alonso will be joining University of California Berkeley as an assistant professor of global change biology and member of the Innovative Genomics Institute in January.
An evolutionary geneticist who specializes in understanding the molecular processes driving plant species to adaptation or extinction in a changing climate, Expósito Alonso started as a Carnegie Staff Associate in the fall of 2019 and almost immediately began receiving national and international acclaim. His contributions to plant research, ecology, and conservation resulted in his selection for the 2020 Forbes "30 Under 30" list in science and healthcare and, earlier this year, the inaugural class of Howard Hughes Medical Institute Freeman Hrabowski Scholars.
Working with model plant species, Expósito Alonso's lab integrates long-term evolutionary experiments occurring at fieldwork sites worldwide with molecular biology and genomics in order to explore the gene pathways underlying plant climate adaptation, and the speed and predictability of rapid evolution. By employing biodiversity models informed by genomics, his team's research is unveiling the impact of climate and land transformations on species evolution and the loss of genetic diversity globally.
Other recognitions include the National Institutes of Health Director's Early Independence Award, the New Phytologist Tansley Medal, the Max Planck Society's Otto Hahn Medal for early career excellence, the American Society of Plant Biologists' Early Career award, and the American Society of Naturalists' Jasper Loftus-Hills Young Investigator Award.