Submitted by

mjalbe

on Wed, 09/29/2021 - 11:32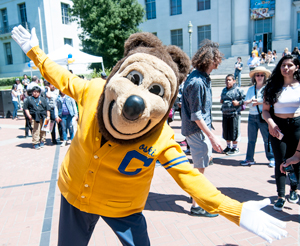 The University of California, Berkeley is holding its second virtual Graduate Diversity Admissions Fair October 18-22 to help prospective professional, master's, and doctoral students learn more about UC Berkeley overall, our application process, and departments in your area of interest. Register for plenary sessions and department information sessions on our event webpage.

Graduate Diversity Admissions Fair
Dates: Monday, Oct. 18 through Friday, Oct. 22
IB Grad Program Info Session: Oct 19, 2-3pm PST

This admissions fair was developed specifically for underrepresented minority students considering graduate school, though it is open to all attendees.

Register for the Fair!

If you require accommodations in order to fully participate, please reach out to us at graddiversityfair@berkeley.edu with as much advance notice as possible and at least 7-10 days in advance of the event.