Submitted by

mjalbe

on Mon, 10/23/2023 - 13:27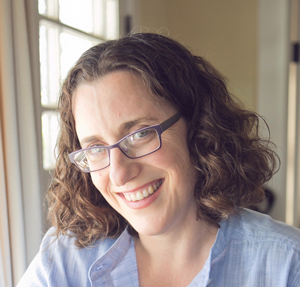 Introducing Dr. Michal Shuldman: A Catalyst for Biological Educational Innovation and Active Learning
Michal I. Shuldman has returned to her alma mater here in Integrative Biology Department at UC Berkeley. She began her role as Assistant Teaching Professor in July 2023. As a graduate student in the Dawson Lab, she examined the influence of ecotypic variation in response to heatwaves in California native shrubs. She has expertise in plant ecology, plant ecophysiology, soil science, and stable isotopes. Michal has a strong passion for elevating educational experiences.
Her primary focus is to create nurturing and inclusive environments that foster students' sense of belonging. She is a dedicated educator that uses active learning strategies within authentic contexts, igniting student motivation, engagement, and collaboration, enabling them to build upon their knowledge while learning alongside their peers.
Michal brings a wealth of diverse experiences to our department. During her nine-year tenure at Las Positas College, she served as a faculty member in the Biology Department, where she passionately taught courses in General Botany, General Biology, Humans and the Environment, and a UC California Naturalist Certification class. Her leadership extended to coordinating the Biology Department and co-coordinating the Environmental Studies and Environmental Science programs. Michal actively participated in and led several Faculty Learning Programs. The Transforming STEM Teaching Faculty Learning Program, developed at UC Berkeley, focused on championing active learning in STEM classrooms. She was a faculty lead in a partnership with San Jose State University's Center for Advancing Women in Technology. Through their Applied Computing Program Experiences project she helped embed Python-based computing modules into existing introductory Statistics and Biology courses and led a Faculty Learning Community to support instructors in using the modules.
While at Las Positas Michal co-wrote and was the PI of a National Science Foundation Advanced Technical Education Grant focused on creating new curriculum that added mastery of biotechnology skills into Introductory Biology courses. She also worked in collaboration with other regional universities and colleges to write two successful California Learning Lab grants focused on social connection and learning in biology classrooms.
Michal's passion for education shines through her different roles promoting active and inclusive learning practices. She has made lasting contributions to both students and colleagues. Additionally, her dedication to environmental conservation is evident from her impactful work as a Science Intern at Save-the-Redwoods League and as a National Science Foundation GK-12 Teaching Fellow. We are delighted to welcome Michal Shuldman back to our academic community, where her extensive educational background and commitment to active learning promise to enrich our department and elevate the educational experience for our students. For more information about Dr. Shuldman's research, teaching, and achievements, you can visit her profiles on Research Gate and LinkedIn.