Submitted by

Krystin Ventura

on Mon, 08/26/2019 - 16:29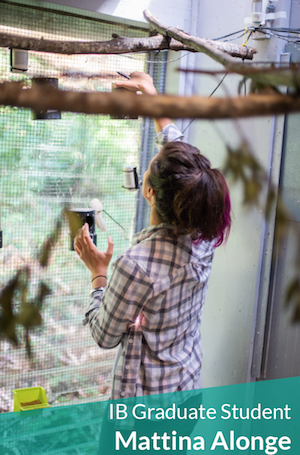 For the graduate students of Integrative Biology, the summer months bring a wealth of opportunities to embark on critical research projects and present their findings all over the world. Forty-four graduate students were able to carry out their field and laboratory research, thanks in part to three competitive awards sponsored by the Integrative Biology department: Dissertation Completion Award, Summer Grant, and Research Award. A broad range of projects are funded by these awards, from understanding UV radiation tolerance in desert mosses to studying how the shapes of turtle beaks relate to their diet and habitat over evolutionary time.
These awards often help fund research trips to international field sites for sample collections that are necessary to the completion of their dissertations. Ashley Smiley, a Summer Grant recipient, traveled to the Colombian Andes for her research on hummingbird flight mechanics.
"I study comparative flight in Colombian species of hummingbirds and am particularly interested in understanding how hummingbird morphology contributes to variation in flight performance," said Smiley. "Species of hummingbirds significantly vary in size and shape. Quantifying performance differentials in hummingbirds of various body plans is useful to further our knowledge of ecological, behavioral, and evolutionary studies. Our research may provide informative findings useful in robotic design of micro air vehicles."
Other students spend their summer here at Berkeley completing laboratory analyses of samples collected in past field excursions.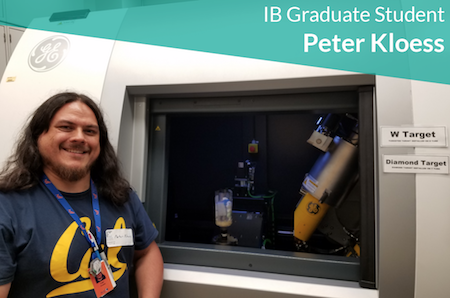 "Funding from the graduate division will allow me to process necessary tissue and blood samples to examine biochemical effects of immune activation on fertility in birds," said Summer Grant recipient Mattina Alonge, who studies whether birds choose to prioritize themselves or their reproduction when challenged with feeling sick, and whether their prioritization depends on the timing of when sickness is experienced during the breeding season.
"I'll also be working on a collaborative side project [with a visiting PhD student from McMaster University] looking at the way stress affects signals in the brain that control reproductive biology in bats," said Alonge. "Very little work has been done in the field of bat neurobiology so this is very exciting to be able to pursue!"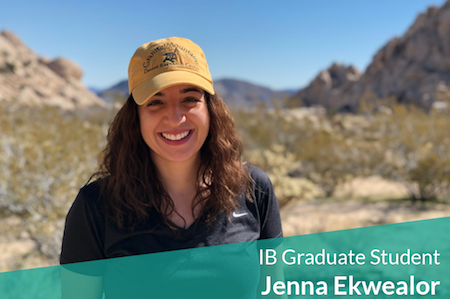 In addition to their lab work on campus, many graduate students also take on new mentorship responsibilities. Jenna Ekwealor, a Summer Grant recipient, was able to mentor two URAP students and one high school student from the Biotech Partners program.
"Mentoring students in the lab can help me make progress in some of my projects but, more importantly, provides me with opportunities to grow and learn as a mentor and gain skills to better prepare me one day run my own lab as a research professor," said Ekwealor.
For more information on the funding resources available to Integrative Biology graduate students, click here.
IB Summer Grant recipients:
Mattina Alonge
Devon Comito
Jenna Ekwealor
Javier Jauregui Lazo
Rosa Jiménez
Peter Kloess
Leah Lee
Timothy O'Connor
Ashley Smiley
Dissertation Completion Award recipients:
Noëlle Bittner
Leeann Louis
Huanjie Sheng
IB Research Award recipients:
Nicolas Alexandre
Mallory Ballinger
Marianne Brasil
Betsabé D. Castro Escobar
Roxanne Cruz-de Hoyos
Giovanna Figueroa
Philip Georgakakos
Sarah Guth
Catherine Hernandez
Eric Holt
Sara Kahanamoku-Snelling
Emily King
Ana Lyons
Dat Mai
Aleksey Maro
Elijah Mehlferber
Benjamin Muddiman
Alison Nguyen
Shannon O'Brien
Aaron Pomerantz
Gabriel Rossi
Erik Sathe
Nina Sokolov
Weston Stauffer
Ilana Stein
Andre Szejner Sigal
Larry Taylor
Lisa Treidel
Daniel Varajao de Latorre
Kirsten Verster
Elisa Visher
Joshua Zimmt