Submitted by

Krystin Ventura

on Wed, 07/31/2019 - 19:36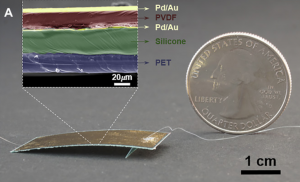 New research from IB Professor Robert Full and scientists from the Department of Engineering and Tsinghua University in China have created a soft robot nearly as the cockroaches that inspired its design. At 20 to 65 milligrams, these robots are able to carry loads 6 times their weight and withstand the pressure of a 60-kilogram human step.
In the future, these robust, small-scale robots could be useful for search and rescue missions and for fitting into tight, dangerous spaces.