Submitted by

rhkayen

on Wed, 06/03/2020 - 13:26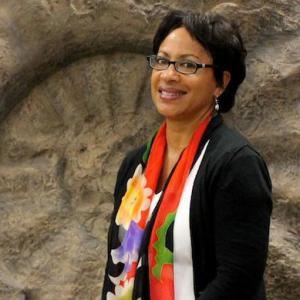 Dr. White joined the UCMP in July 2012 as Director of Education and Outreach. She comes to the UCMP after a 22-year history at San Francisco State University where she held positions of Professor of Geosciences and Associate Dean of the College of Science and Engineering. She recently co-auothered a powerful op-ed with the AGU President in Scientific American on the importance of a diverse and inclusive community to protecting our planet.
The Diversity and Inclusion Advisory Committee is charged with facilitating the steps AGU staff and members should take across all AGU programs to achieve the goals and objectives outlined in the AGU Diversity and Inclusion Strategic Plan. Members serve as AGU internal and external ambassadors for diversity and inclusion—i.e., share and promote information across the AGU membership and external to AGU that helps cultivate a culture that embraces diversity and respect in the advancement of Earth and space sciences, and helps AGU to become a model organization for inclusive practices.