Faculty Accolades
Professor Tyrone Hayes was elected to the American Academy of Arts and Sciences.

Professor of the Graduate School Mimi Koehl was awarded a new grant from the National Science Foundation: Computational and Experimental Analysis of Choanoflagellate Hydrodynamic Performance – Selective Factors in the Evolution of Multicellularity.

Professor Leslea Hlusko received UC Berkeley's Extraordinary Teaching in Extraordinary Times award for the course IB35AC Human Biological Variation.

Associate Professor Britt Koskella received the 2021 Fleming Prize from The Microbiology Society, which is awarded to an early-career researcher who has achieved an outstanding research record.

Professor Noah Whiteman was promoted to professor and elected to the Genetics Society of America's Board of Directors.

In Memoriam
William Clemens (1932 - 2020)
William Clemens, an expert on fossil mammals, died peacefully at his home in Berkeley on November 17, 2020. A native of Berkeley, Bill received both his BS (1954) and PhD (1960) degrees from UC Berkeley. After graduate school he took a position at the University of Kansas and then returned to Cal in 1967 as an associate professor of paleontology and was promoted to full professor in 1971. He chaired the department and directed the UCMP from 1987 to 1989 before retiring as an emeritus professor of integrative biology in 2002. Bill became one of the most persuasive voices against the impact hypothesis, that the mass extinction of dinosaurs and most of life on earth at the end of the Mesozoic era was caused by an asteroid or comet impact, and instead proposed that global changes contributed to the Earth's last mass extinction. Read more about his life and professional contributions here.
David Wake (1936 - 2021)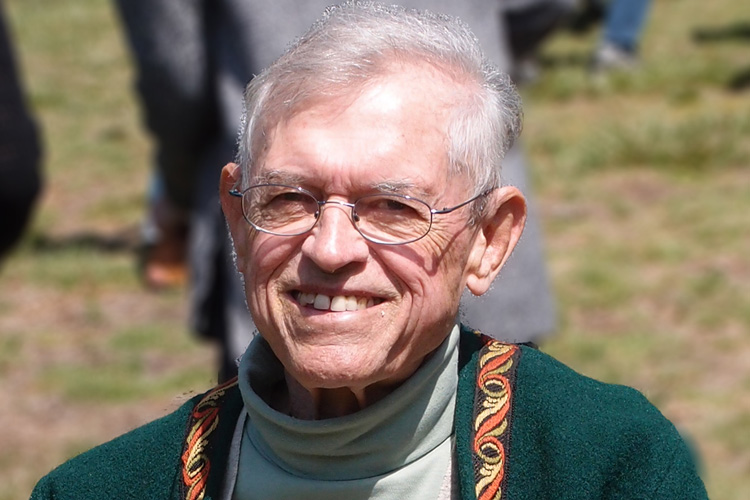 Our beloved colleague and friend, David Wake, passed away on April 29, 2021, surrounded by his family. A native of South Dakota, Dave earned his PhD at the University of Southern California where he met his wife, Marvalee. He began his career at the University of Chicago, and then joined the faculty of UC Berkeley in 1968. He was the Director of the Museum of Vertebrate Zoology for 27 years (1971 – 1998). He served as President of the Society for the Study of Evolution, the American Society of Naturalists, and the American Society of Zoologists. Dave was a towering figure in evolutionary biology and herpetology and trained generations of students, including many leaders in the field today. Dave was a member of the US National Academy of Sciences and was recognized by many awards. His deep wisdom, gentle demeanor, and friendship were an inspiration to all. Read more about his life and professional contributions here.

Staff Accolades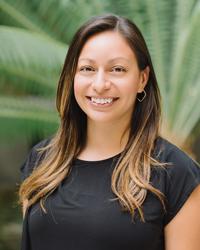 Director of Student Services Carina Galicia – 2021 UC Berkeley Excellence in Management Award: Leading in Difficult Times

Graduate Student Accolades
Alexander Ehrenberg (Kaufer lab) was awarded a research fellowship with the Greater Good Science Center at UC Berkeley to study the mechanisms underlying adverse consequences of loneliness in older adults.

Catherine Hernandez (Koskella lab) was awarded a Gaylord Donnelley Postdoctoral Environmental Fellowship through the Yale Institute for Biospheric Studies to begin her new position as a postdoc with Dr. Paul Turner in the Ecology and Evolutionary Biology department.

Peter Kloess (Hlusko lab) is a 2021 recipient of the Graduate Assembly's Outstanding Graduate Student Peer Mentor Award for demonstrating an outstanding commitment to helping UC Berkeley undergraduate and graduate students to succeed academically, professionally, and personally.

Lisa Treidel (Williams lab) was awarded a Population Biology Program of Excellence (PoE) Postdoctoral Fellowship at the University of Nebraska, Lincoln. She will be completing her PhD in Integrative Biology in August and with this award will enable her to continue her research on the evolution of life history polymorphism as a postdoctoral fellow.

Kirsten Verster (Whiteman lab) received UC Berkeley's Extraordinary Teaching in Extraordinary Times award. The award demonstrates commitment to teaching during a time of crisis.

NSF 2021 Graduate Research Fellowship Program (GFRP) Recipients:
Left to right: Dan Kim (Shapira lab), Claire Evensen (Boots lab), and Daisy Horr (Lacey lab).


Berkeley Connect Fellowship Recipients:
Left to right: Daniel Wait (Bowie lab), Sara Kahanamoku (Finnegan lab), and Peter Kloess (Hlusko lab).

Outstanding Graduate Student Instructors (OGSIs):
Left to right row 1: Alexander Ehrenberg (Kaufer lab), Ixchel Sarahi Gonzalez Ramirez (Mishler lab), Leah Lee (Dudley lab), Tara Lepore (Hlusko lab), Alina Nguyen (Hayes lab). Left to right row 2: Adam Osmond (Brooks lab), Valeria Ramírez Castañeda (Tarvin lab), Adonis Rivie (Hayes lab), Michael Song (Rothfels lab), and Hiromu Suzuki (Whiteman lab).