Description
The Integrative Biology Summer Undergraduate Research Experience (SURE) is intended to support scholars who demonstrate passion to engage in original, hands-on research and explore graduate school opportunities with IB faculty. The IB SURE is built around three pillars: (1) a sense of community among scholars; (2) engagement with original research; and (3) mentorship.
SURE participants have the opportunity to:
Engage in an 8-week mentored summer research experience
A four day field experience at the Hastings Reserve
Attend a series of co-curricular research and professional development workshops and seminars
Receive guidance about graduate school opportunities, including application support
Expand one's personal and professional community network
Present at the end of summer research symposium
We are planning an in-person program in summer 2023. Given the changing landscape of the COVID-19 pandemic, we will follow all university and local public health guidelines and will adjust program activities accordingly.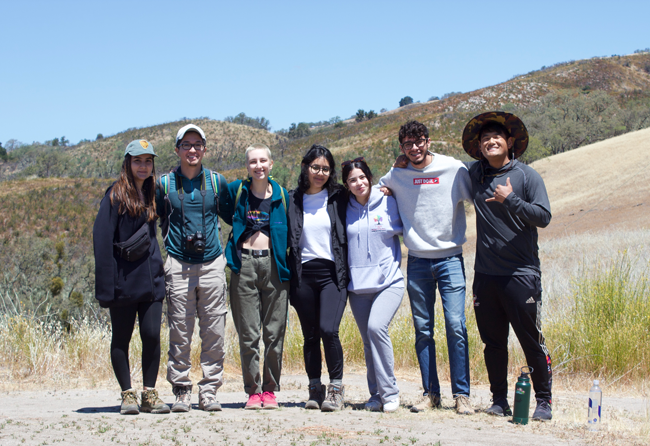 2022 IB SURE program interns at UC Hastings Natural History Reserve.
Funding
Through generous funding from the UC Berkeley Graduate Division, the SURE will support participants with a research stipend, housing and meals for the program duration
Stipend Amount: $4000
Housing and a meal plan will be provided.
SURE Program Dates
Summer 2023 - The application deadline is April 1, 2023
Summer program runs June 16, 2023-August 11, 2023.
Applicants need to be available for that full time and the program is located in Berkeley.
Eligible Scholars
Advanced undergraduate students
Masters students
Recent graduates
current college seniors are eligible to apply.
Scholars from the following groups are especially encouraged to apply:
Black
Latine
Indigenous
Gender minorities
Disabled students
First generation college students
California residents that are US citizens and/or students who attended high school in California
*Freshmen and Sophomores are ineligible to apply. Undergraduate students must have completed 4 semesters or 6 quarters of study to be eligible.
*This program is not suitable for scholars who are interested in medical, dental or veterinary programs.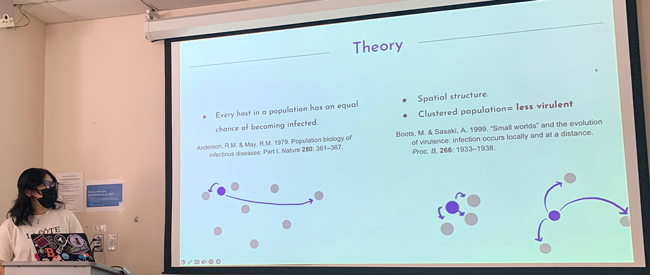 2022 IB SURE intern presenting at the summer research symposium.
Potential Research Areas
Students will work with labs in the UC Berkeley Department of Integrative Biology.
Biological Data Science
Botany (Plant Biology)
Conservation
Ecology
Evolutionary Biology
Endocrinology (Hormones)
Genetics/Genomics
Human Biology/Disease
Neurobiology
Paleontology
Physiology
Zoology (Animal Biology)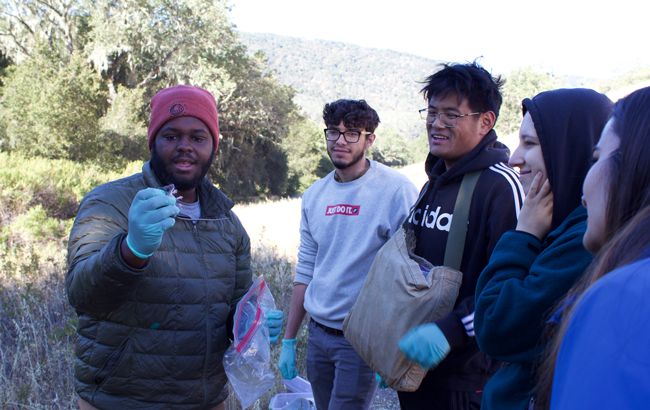 IB graduate student Kwasi Wrensford demonstrates field work techniques to some of the 2022 IB SURE interns.
Application Process
Application Deadline: April 1, 2023
Application components
Personal Information
Areas of Research Interest
Short Answer Questions
Unofficial Transcripts
1 Letter of Recommendation
Incomplete applications will not be considered.
Letters of Recommendation Instructions
Letters of Recommendation are due April 1, 2023
One, 1–2-page letter of recommendation is required to apply to IB SURE. Letters can be provided by a past research mentor (including letters co-signed by a faculty member and a graduate student), a teacher or professor, or an academic advisor/mentor.
Recommenders can email letters as PDF attachments directly from the letter writer's email to inclusive_ib@berkeley.edu . The email subject line should read: Student First Name, Student Last Name_ SURE LOR (e.g., Jane Doe_SURE LOR).
Questions?
For further information, contact Lourenço Martins: lmartins@berkeley.edu
Application for Summer 2023 is now closed.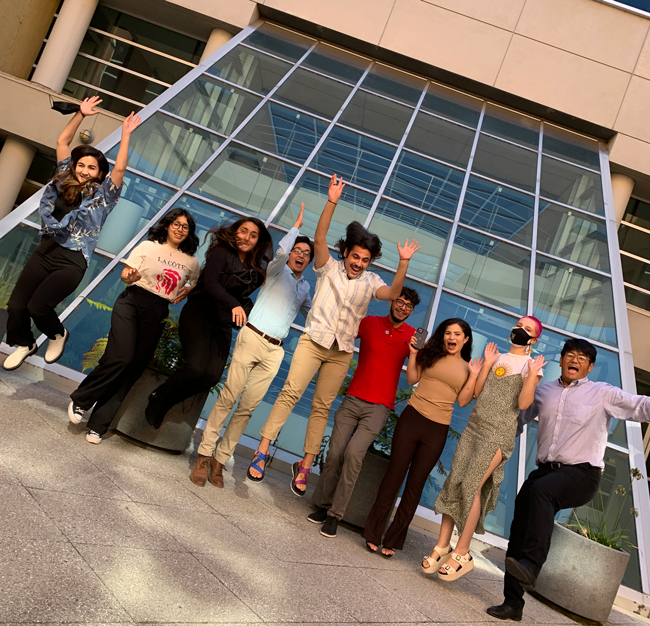 2022 IB SURE interns and graduate student program coordinator Lourenco Martins at the end of summer celebration.