We are always looking for talented students to join our lab
Undergradaute students interested in spending multiple semesters engaged in Stillman Laboratory research are invited to contact us to describe their interests and goals. Typically undergraduate students pursue their research in conjunction with activities of graduate student laboratory members.
Students wishing to pursue their graduate studies in the Stillman Laboratory should contact us via email, including a coverletter and credentials. I typically like to have a face-to-face video chat with prospective students. I am looking for students who are curious, driven and creative, have prior research or professional experience, are passionate about science, understand the commitment to pursuing independent research, dedicated to their professional development, and who are strong contributors to the research group. I am particularly interested in training students from diverse backgrounds.
Students wishing to join the Stillman Laboratory as a SFSU Masters student should apply through the Department of Biology: biology.sfsu.edu or the Interdisciplinary Marine and Estuarine Sciences Program: riptides.sfsu.edu
Students wishing to join the Stillman Laboratory as a Berkeley Doctoral student should apply through the Integrative Biology Program:
ib.berkeley.edu
. For any chance of admission to the program, you will need to also identify another faculty in the department who is interested in sponsoring your application.
We are in need of your support
Your financial support helps graduate students to focus on their research, and improves the research that we do. To support us, please click here: SUPPORT US, PLEASE!
Contact Information
The Stillman laboratory is located on the 4th floor of Hensill Hall on the main campus of San Francisco State University, and on the 5th floor of the Valley Life Sciences Building at the University of California, Berkeley.
Department of Biology
Hensill Hall #454
San Francisco State University
1600 Holloway Ave
San Francisco, CA 94132
stillmaj_at_sfsu.edu

Department of Integrative Biology
VLSB #5188
University of California Berkeley
3040 Valley Life Sciences Bldg #3140
Berkeley, CA 94720-3140
jstillman_at_berkeley.edu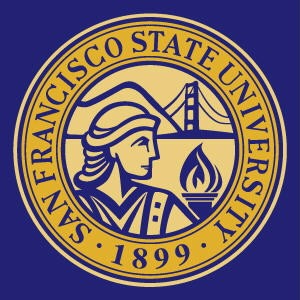 Biology Department at San Francisco State University