Teaching

Graduate Student Instructor
University of California, Berkeley and associated field research stations

BIOLOGY AND GEOMORPHOLOGY OF TROPICAL ISLANDS

Richard B. Gump South Pacific Research Station, Mo'orea, French Polynesia

FIELD ECOLOGY ELECTIVE, Biology 1B

Eastern Sierra Nevada, Chilcoot, California and the Angelo Coast Range Reserve, Mendocino County, California

POPULATION AND COMMUNITY ECOLOGY

University of California, Berkeley
And in a less formal setting,
one thing about a conspicuous experiment in the middle of a natural reserve . . .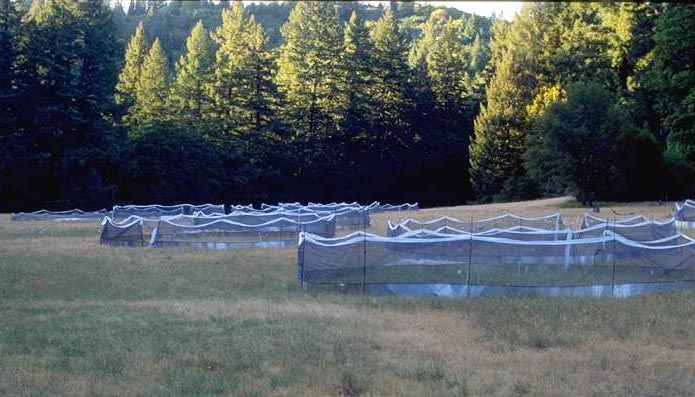 is that it gets a lot of attention from visitors.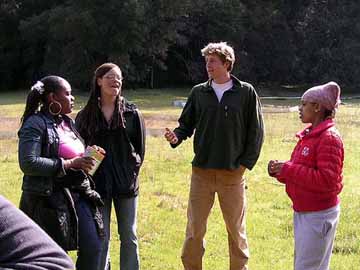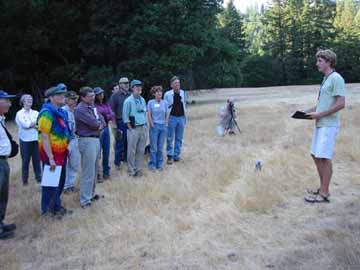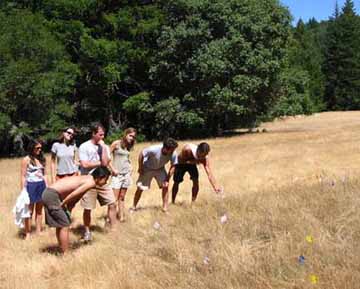 My research at the Angelo Reserve on the ecological impacts of changing rainfall patterns has provided a wonderful opportunity to educate others about global climate change. In addition to numerous passers by who have stopped in the meadow to ask "What the heck is all this?" over the last four years, I have presented field lectures on climate change for classes from four universities and three local elementary and high schools and two scientific advisory panels visiting the Reserve (thanks to the greatest thesis advisor this side of anywhere).
Power Lab Website | Home | CV | Research | Teaching | Collaborators