Media coverage of our research
Smelling with hairy noses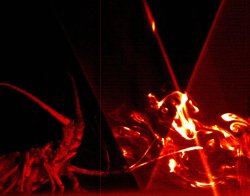 Print Articles
"Editor's Choice" section of Science: Fanning the Flame. Science 289: 2007. (2000)
Fountain, H. Danger Sniffer. New York Times (Science section). Tuesday, December 11, 2001
Summers, A. (2002) Hairy noses. Natural History February 2002: 70-71
Mead, K. S. (2002) Using lobster noses to inspire robot sensor design. Trends in Biotechnology 20: 276-277 (DOI: 10.1016/S0167-7799(02)01979-0)
Levy, K. (2003) Get a whiff of this. Berkeley Science Review 3: 11-12
Mackenzie, D. (2007) From flu to lobsters to DNA. Emissary - Mathematical Sciences Research Institute newsletter. Spring 2007. Link to Article (PDF)
Web Articles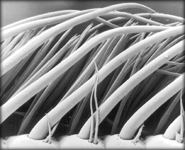 Television
Research featured on Canadian "Discover" (January, 2002)
Work featured on "Tech Live" news show (Tech TV). February 18, 2001
Radio
Interviewed on the "Todd Mundt Show" (National Public Radio). January 18, 2001
"Quirks and Quarks" (Canadian Broadcasting Corporation's radio science program) 2002
"Science Update" (American Association for the Advancement of Science) January 18, 2002
BBC Radio 4, "Lobster Surprise". October 18, 2004. Link to RealAudio stream
Interviewed on the radio about the physics and biology of rocky coasts, the subject of book, Wave-Swept Shore. (2006-2007)
Evolution of insect flight
Articles
Gould, S. J. (1985) Not necessarily a wing: Which came first, the function or the form?
Natural History 94: 12-25. ("This View of Life" column).
Lewin, R. (1985) On the origin of insect wings. Science 230: 428-429. ("Research News" section).
Flights of conjecture. Scientific American 254: 66B. ("Science and the Citizen" section). (1986)
Morell, V. (1987) The origin of flight. Equinox 32: 13-16.
Radio
"Quirks and Quarks" (1985) Canadian Broadcasting corporation's radio science program
Wave-swept marine organisms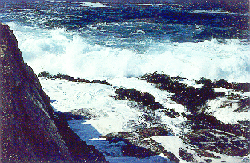 Articles
An article about Koehl's research on sea anemone in waves appeared in Newton (Japanese magazine about science) (March, 1984)
Television
"Quantum" (Australian Broadcasting Corporation, television science series) (1992)
Koehl appeared on a NOVA television program, "Living Machines" (PBS) (1980)
Suspension feeding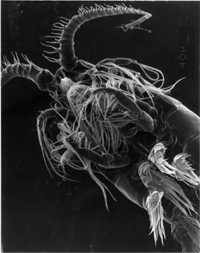 Articles
"Active eating in a syrupy sea", appeared in Science News, (Jan. 17, 1981)
Television
"Investigating Suspension Feeders", which is part of the series "Biology: Uniformity and Diversity" (British Broadcasting Corporation) (1999)
Women in science
Books
Schatz, H. (1993) Gifted Women. San Francisco: Pacific Photographic Press. 120 pp.
Sherrer, B.F. and B.S. Sherrer [eds.] (1996) Notable Women Scientists in the Life Sciences. Westport, CN: Greenwood Publishing. 456 pp.
Oakes, E.H. (2002) International Encyclopedia of Women Scientists. New York: Facts on File. 448 pp.
Parks, D. (2005) Nature's Machines. Joseph Henry Press (National Academy of Sciences), and Scholastic. A link for kids
Daniell, E. (2006) Every Other Thursday: Stories and Strategies of Successful Women Scientists. New Haven, CN: Yale University Press. 268 pp.
Articles
Franklin, D. (1991) The shape of life. Discover 12: 10-15. (special issue profiling selected women scientists)
Yeoman, B. (2008) Lobsta Got to Sniff Dinosaurs Got to Fly. Duke Magazine . September October 2008. &nbsp Link to article (PDF)