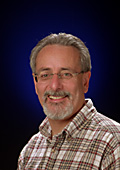 Dr. Dawson's research investigates the interface between plants and their environments, with the goal of using this understanding to mitigate the unprecedented impacts on the Earth's biota.

The Form & Function of Plants
Projects in Dr. Dawson's lab focus on how the form and function of plants allow adaptation to environmental changes, whether natural or caused by humans, and how plants influence the structure and function of the ecosystems they are members of.

Field Work
Dr. Dawson's research has taken him to deserts, savannas, the arctic and alpine, and in forests across North America, Australia, Chile, Brazil, and Europe.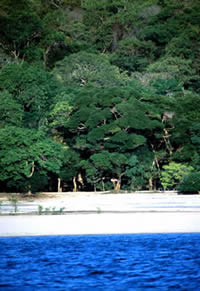 One of Dr. Dawson's research stops, an Amazonian forest.
In the Lab
However, it's not all field work. To gain a better understanding of the plant-environment interface, Dr. Dawson returns to the lab, where he and his students use modern tools and techniques from a variety of disciplines, including physiological and evolutionary plant ecology, ecosystem science, and stable isotope biogeochemistry.
Dr. Dawson: Q&A
Why a scientist?
After taking my first field botany course in college, I became interested in science in general and botany in particular.
It was this experience and the many other courses I took in biology, geology, chemistry and physics, including doing an honors thesis project, that decided it for me.
What led you to the questions you are now investigating in your research?
A deep interest in understanding plants and how they interact with their environments, from the cell level all the way up to the biome level, and over time frames that span from moments to evolutionary time where the unique adaptations we see today first arose.
How does your research affect your classroom and/or lab?
In so many ways but perhaps most of all in how excited I get when putting together a lecture or discussion where I get to share some of science's new findings (some from my own group's work) with students and then watch them get excited as well.
It is a thrill to be a facilitator for students; to open the door so to speak and watch them walk through it on their own intellectual journey.
What do you enjoy most about your research?
Those unexpected discoveries, moments of pure enjoyment with learning new things and new ways to think, and the peace of mind that comes with adding a few words to the ongoing scientific discourse.
September, 2005
For more information, visit: